Born in the beautiful city of Barcelona, on the shores of the Mediterranean sea in a very traditional Spanish family, there are a few rules I live by:
Live in the present: Don't put off what you can do today.
Happiness comes from personal relationships: Take care of them.
Take risks: Life is too short not to go for what you want.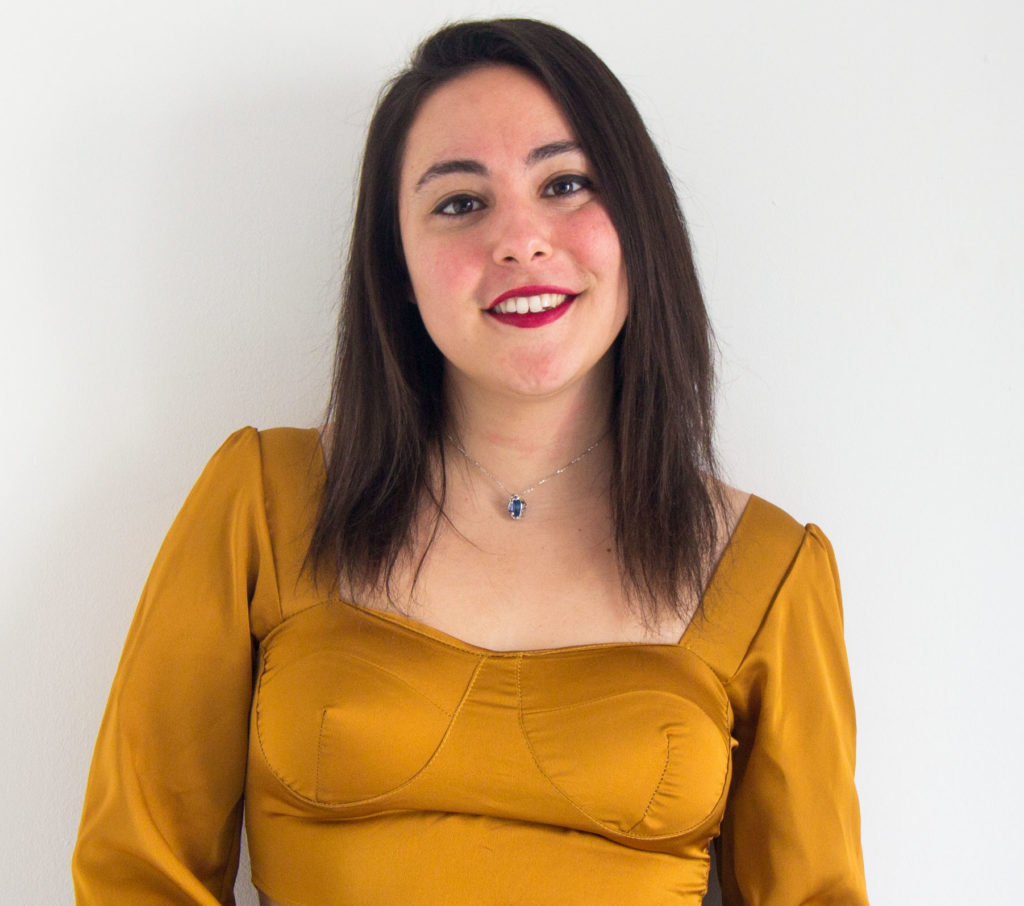 I've always been an Arts and Literature girl: I loved writing and reading from an early age. My interests blended with my great skill in learning new languages and it was crystal clear that Journalism was the degree for me.
But not all fairy tales have happy endings. While studying, I got an internship in a famous Spanish newspaper. At first, I was excited about it, but that experience dissuaded me from pursuing a job in traditional journalism.
During my internship, I spent the whole morning copying/pasting new's agency press releases to the newspaper's website. As a creative soul, I felt very constrained in that job position.
Until I discovered that there was another avenue waiting for me: Marketing. That world offered me many areas where I could explore my creative needs. From social media to graphic design, they all need creative skills.
I immediately applied for my last internship. This time I wanted to work in a company's marketing department. That experience opened a world of possibilities and led me to focus my career solely on marketing.
In June of 2015, I graduated with a new shiny Journalism degree.
2016 - 2020: Corporate World
I entered the workforce with fear but with a lot of enthusiasm. Among the job offers I found available in Barcelona, the title of copywriter caught my eye. Since when does a company need a copywriter? As a recent graduate in Journalism, it seemed like the ideal job.
I found my first job as a copywriter in a Fintech startup in Barcelona. That experience marked me: I learned marketing at the speed of light. I worked directly with a marketing manager who taught me everything he knew about marketing.
It was also my first time working with an international team. In that company, I met people from different parts of the world and really opened up my way of thinking. As a girl who never left Barcelona, it was liberating seeing people my age traveling and working abroad.
Being in such an international environment, I got the bug to live in another country. But due to personal circumstances, I didn't pursue that dream until years later.
After that experience, I worked for two other companies in Barcelona. In one of them, I also worked as a copywriter in the financial sector.
On the other, I decided to change industries and ended up in the marketing department of a film distribution company. I wanted to try new creative outlets, such as graphic design and video editing, but visual arts were not my strength.
2020: Moving to another country
I had always wanted to go out of my comfort zone and move to another country. The pandemic broke out and it really changed my perspective on life. I saw that if I wanted something out of life I had to take responsibility.
I had always lived waiting and waiting for things to happen but reality doesn't work like that. You have to go for the things you want in life, without regrets.
Moving to an English-speaking country was always my dream and England seemed the easiest option for me: it was relatively close to Spain and I could climb the career ladder.
So in October 2020 I left my safe and stable job and packed two big suitcases to move from Barcelona to the English-speaking city of Brighton.
But this time my goal was not to look for a new job but to become self-employed.